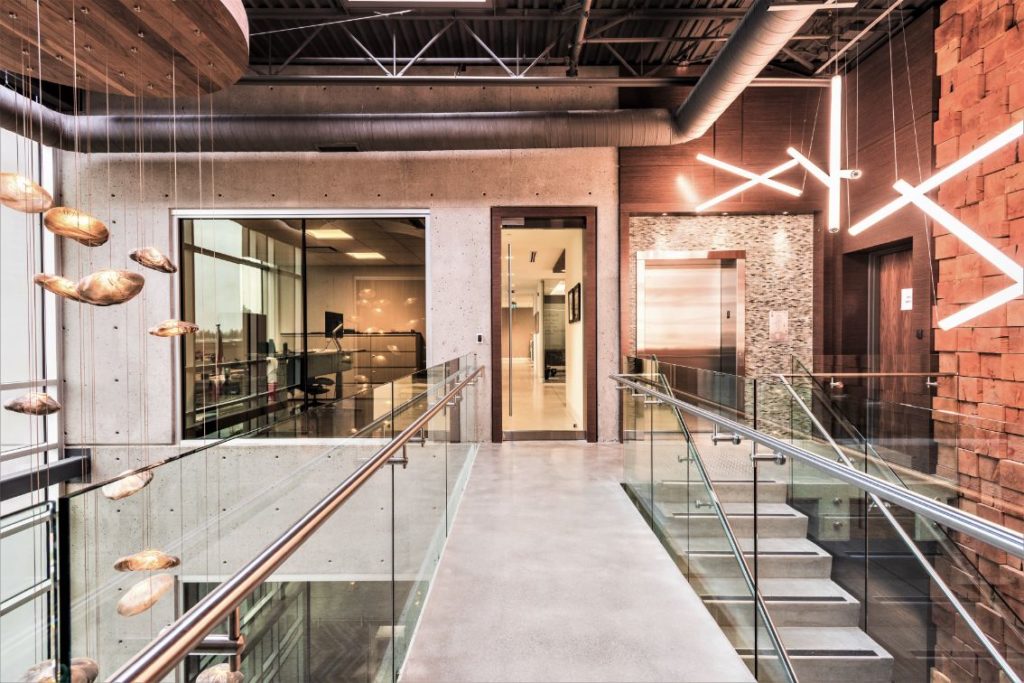 Improving Health and Productivity with Thoughtful Commercial Design
Commercial interior designers, and those that specialize in office interiors, think about how they can design health and productivity into your workplace.
When you consider that a third of our lives are spent at work, why are 87% of workers feeling unengaged and unsatisfied with their workplace? Maybe it has everything to do with where they go to work – your office environment has tremendous power over the health and well-being of your team.
The solution? Design an environment that creates a more positive and productive atmosphere. What makes an individual look forward to spending time at work? We offer the following considerations when it comes to office design:
Interior Office Design to Create a Healthy and Productive Work Environment
Form Follows Function: Everything should be designed around function and in making your office design easier and more supportive of the workflow and tasks performed. If your great-looking space doesn't support your process, productivity will suffer. The flow of your team's work needs to be analyzed from a design perspective – sightlines, adjacencies and access to support spaces all need to be considered in the initial space planning.
Creative Utilization of Space: Exclusive places to meet and collaborate are great ways to support team productivity. A semi-secluded communal area might be a great locale for a team to gather and focus their attention together on a common project. It is important to consider visual and acoustic privacy as necessary elements for this area as distractions and outside stress can have a negative effect on team productivity. Partitions, be they walls, or other visual or acoustic barriers, create a secure and relaxing environment for team productivity.
Extend Your Culture: What makes you different? Why do your people want to work there? Why do your clients want to work with you? Your environment can reflect your culture and style, or even tell your story. A professional interior designer will include design elements that reinforce your unique qualities. What industries do you serve? What is your specialty? Display your commitment to that market. There is no better way to promote, reinforce, and build your brand's culture, than within your own office environment.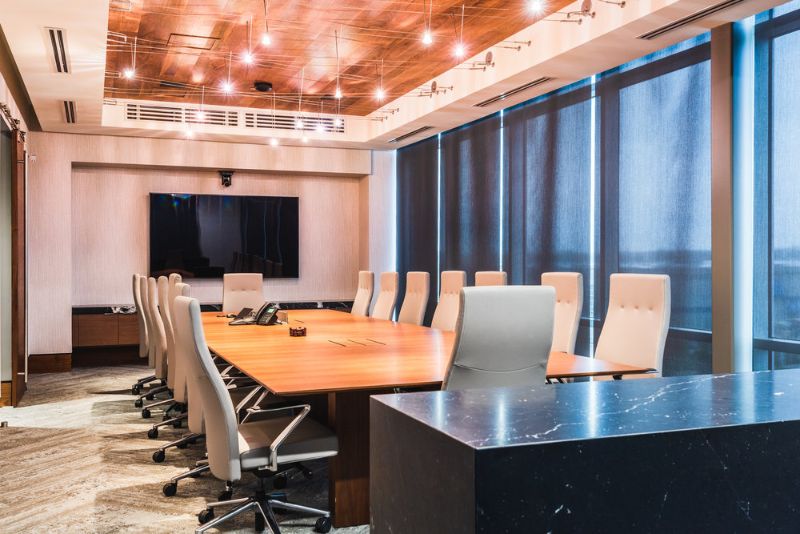 Areas that Serve All Who Stretch Their Legs: Kitchens, copy machines, water coolers, and other high-use areas are great destinations for employees, and can be positioned in a location that is easy for all to walk to. These areas are also where the truth lives – an impromptu meeting can change everything and get the creativity flowing. The office furniture choices can also be conducive to getting team members up and at it – sitting not only has negative impacts on our health but can actually inhibit productivity – height adjustable desks are a great way to give your team the option to sit or stand at any time during the day.
The Colour Effect: Color has a strong psychological effect on our mood, motivation, and productivity. Colour choices should be made based on what you'd like to achieve as different colours affect people differently – some are calming, others are motivating. Too much of a certain colour or the wrong tone of the colour can have a negative impact on productivity. Furniture and feature walls can also be good ways to introduce adventurous or motivating colours.
Design Your Office with Studio Ten
Studio Ten Interior Design can help you turn your office into a more productive work environment. Creativity is at the forefront of our experience, industry knowledge, and passion to make your workplace a place you can be proud of. Contact us to discuss your office project – if you are just starting out and not sure where to start we would be happy to walk through the process with you. Do not hesitate to call us at (604) 838-9948 or email us at [email protected].