Our aim is to make the design experience technically flawless and completely professional from the first meeting to the final coat of paint. Our team of interior design professionals, technical CAD operators, and 3D specialists ensure that we surpass your project needs and expectations.
Along with our skill and creativity, we bring over 25 years of experience in interior design, project management, and custom millwork to each of our projects. Our lead interior designers have design degrees and are registered professionals with the IDIBC (Interior Design Institute of BC).
Our Team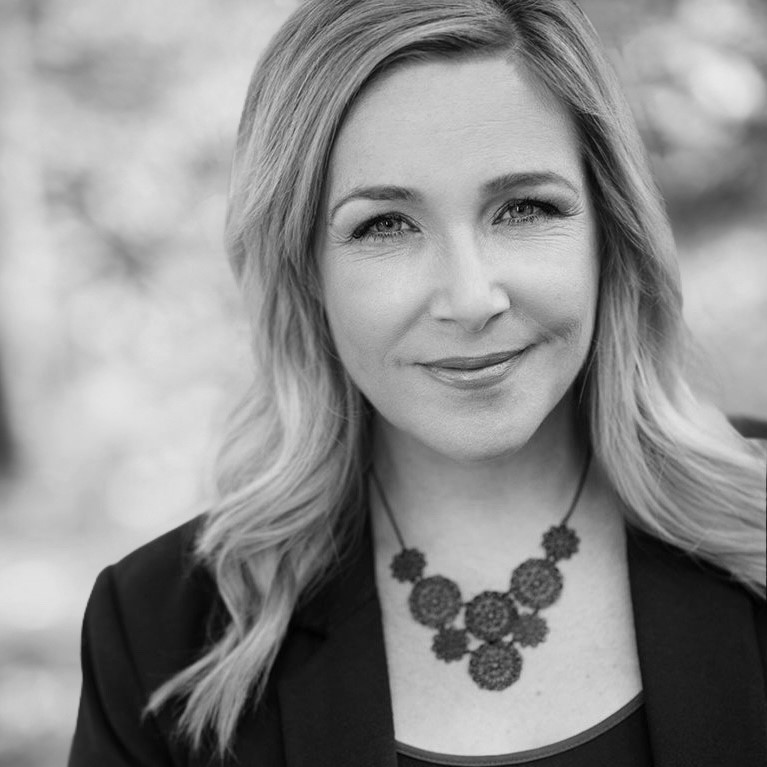 Lori Sutherland Burns
Founder & Principal Designer
Lori Sutherland Burns is the founder and principal designer of Studio Ten. She has a Degree in Interior Design from the Faculty of Architecture at the University of Manitoba and has been a professional interior designer for more than two decades, specializing in a wide variety of projects that include hospitality, retail, office, multi-unit and single family luxury homes.
She has worked as a design lead with notable professional Vancouver design firms and has been the director of Studio Ten since it opened its' doors in 1998. Lori has been a faculty member in the interior design program at BCIT since 2006, and is currently the Program Head for the Residential Interiors program. She is NCIDQ certified (National Council for Interior Design Qualification), and is a registered professional member of IDIBC (Interior Design Institute of BC).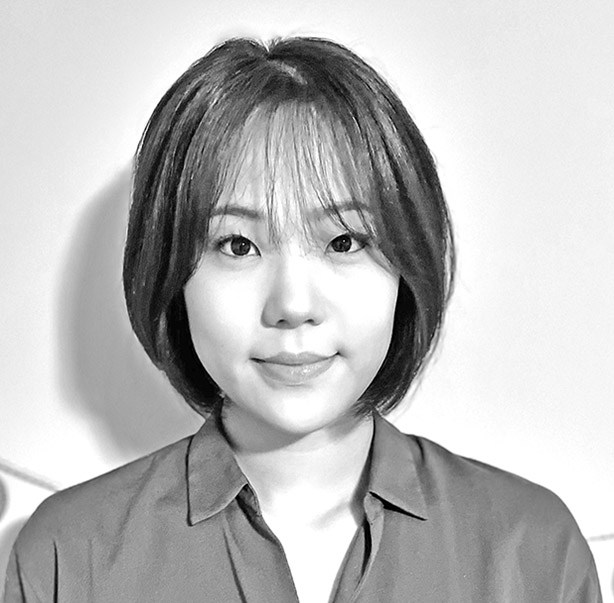 Kelli Cha, DID
Interior Designer and Studio Manager
Kelli designs with extreme thoughtfulness and a wonderfully high level of creativity in addition to being our Studio Coordinator. She keeps our projects organized with her sharp attention to detail, and never fails to select the absolutely perfect products and finishes for our designs. Kelli is a BCIT grad and we are so fortunate to have her heading our team.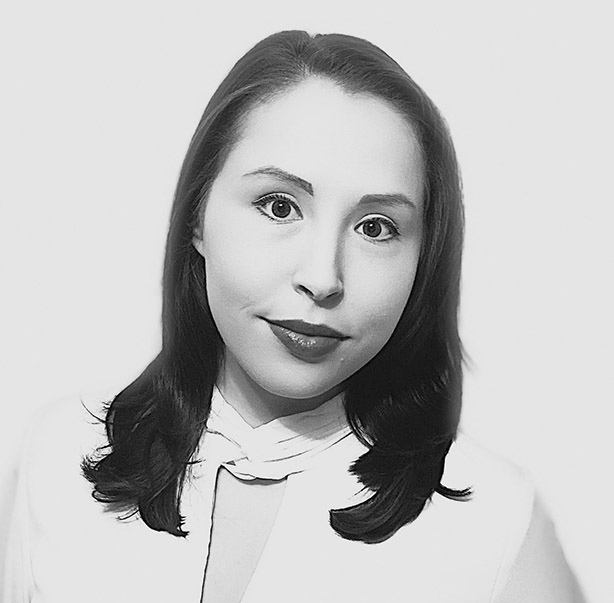 Taylor Gray, BID
Interior Designer
Taylor is incredibly creative and we are always in awe of her ability to create the most unique and innovative millwork & feature wall designs. Her level of skill with 3D renderings and drawing production is second to none. Taylor obtained her Bachelor Degree from the Art Institute and is well on her way to making her mark in the industry.
Concept Development and Branding
Code Analysis and Budgeting
Universal Design and Accessibility Conversions
Space Planning and Volume Development
Kitchen and Bath Planning
Appliance and Plumbing Fixture Selection and Placement
Builder Packages for Development Projects
Cabinetry Design and Custom Millwork
Color Consulting
Fireplace Design and Construction Details
Materials and Finishes Specifications
Finishes Plans and Elevations
Permit Drawings for Legal Suite Applications
Electrical Plans
Reflected Ceiling Plans and Lighting Layout
Lighting Fixture and Hardware Selection
Doors, Stairs, Trim Details and Panelling Design
Exterior Color and Materials Consulting
Furniture Selection and Custom Design
Artwork, Accessories and Styling
Wine Rooms and Specialty Millwork
This error message is only visible to WordPress admins
There has been a problem with your Instagram Feed.
We just finished a major rebuild with Studio Ten Interior Design. The design concept and final product is amazing. Studio Ten provided excellent drawings and all specifications were documented which allows us to get the job done efficiently. Thank you Lori!
Kingdom Builders
Working with Studio Ten for many years now, one thing is abundantly clear; they are simply the best. As a home building company, it's a pleasure taking their well-thought out, accurate and expertly crafted designs and bringing them to life for our clients. Studio Ten works with us right from the initial home planning phase. They take our plans and tweak them if necessary. This avoids costly changes during the construction phase. They then expertly guide our clients through the design process using their vast knowledge garnered from years of providing award winning design services. Studio Ten creates a masterful design plan that is reflective of who our clients are and what they are looking for, whether they already know that or not! We work as a team throughout construction, ensuring that every detail is executed to perfection. Any questions or queries are dealt with quickly and efficiently by Studio Ten. The result; time after time, our clients express how their new homes have surpassed their wildest dreams. We could not ask for anything more. Thank you, Studio Ten, for consistent excellence!
Tracy Zuccarello – SeaCity Homes
I was fortunate to have had Lori recommended for our project. After the 1st meeting, I felt I could trust Lori 100%. She listened to what I had in mind, and with her vast creativity and experience, created a fantastic design. My family and I will enjoy this home for many years to come. I highly recommend Lori and the Studio Ten Design.
David Ens
Lori is a true professional and a simply great human being to work with. We came to her seeking help with decorating and furnishing our new home. She turned our empty home into something that looks amazing while still being super functional. She understood our budget and worked within it. I would recommend her without hesitation to anyone looking for an interior designer. We definitely look forward to working with Studio Ten in the future.
Navdeep Uppal
As a luxury custom home builder, I've worked with numerous designers. Lori from Studio Ten has consistently provided a high level of service and expertise to many of my clients. Her attention to detail and innovative designs make her one of the best in the city. Since discovering Studio Ten we haven't used anyone else.
Madison Avenue Homes
I've worked with Lori on multiple projects and as a seasoned builder I can say with the utmost confidence she is an amazing designer, truly heads and shoulder above her peers. Lori's style and attention to detail is second to none. Beyond interior design, she's also a wonderful person and integral part of my team. If your looking for someone to pick you out a few wall colors and some tiles Lori is not for you. If you looking to create a timeless master piece call Lori at Studio Ten.
Point Grey Developments
Lori has been wonderful to work with. She is always prompt with emails and deadlines. I would have been lost without her. Her suggestions were always amazing and always budget conscious. She made the whole renovation process so much easier and we love the final outcome.
Christina Peerless
Lori has been amazing! She has been on time, within budget, and just gets it right the first time. Lori is very patient and understanding which makes her very easy to work with. She is one of the best!
Asanti Homes
Lori has been an absolute joy to work with. She is very down to earth and has a great sense of humor. She is very professional, always on top of everything and can solve any problems very quickly.
Arlene Hill
We hired Studio Ten to design and decorate our home. Lori was great to work with and made the process much more manageable. She has a great vision but yet caters to the home owners needs. Her ideas were practical and innovative. My husband I really enjoyed working with Lori and if we ever build another home we will definitely hire her again. We have received many complements on our home and we could have not done this with out her.
Suki Hayre
Our firm is expanding into an adjacent office space and is undertaking a large renovation. The general contractor recommended Lori to us to handle the difficult task of coming up with a new floorplan that would combine the two spaces into one functional office. We couldn't be more pleased with the final design of the plans and how well Lori worked with our project manager. The new space is something we could never have thought out on our own and will make our office much more functional and beneficial to both staff and clients. I highly recommend Lori for your design and planning requirements and will be happy to use her again in the future.
Howard Karras
Studio Ten did a great job of designing a stunning but practical home renovation. Lori approached the project with a collaborative style - critical to the success was her ability to listen to our expectations and incorporate elements that satisfied both of us. I am a contractor with attention to detail and high expectations. Studio Ten offered a good balance of incorporating my specific desires and challenging me to consider new ideas. Lori is down to earth and both a great designer and good at organization and meeting deadlines. I look forward to the next project with Lori.
Todd Jacob
Lori was recommended by our contractor, and we were so grateful! I was feeling very overwhelmed by having to choose colours, finishes, fixtures etc. and Lori's help was invaluable. She guided us through every step of our renovation, and was able to narrow down the choices so we only had to pick from a few great options. She listened to our likes and dislikes, and was sensitive to our budget. What also impressed me was her depth of knowledge, not just on current styles and functionality, but of the building process itself. She went over all the blueprints/plans with us, and was able to communicate with the contractor and tradespeople as well. I would recommend Lori and Studio Ten in a heart beat!
Thea Cooney
We were exceptionally fortunate to have had the opportunity to get to know and work with Lori; the new, West Vancouver located, home that she designed for us exceeded our expectations in every respect. Lori genuinely took the time to develop an understanding of what we were looking for. She incorporated our preferences throughout and always went above and beyond to find the right material or finish, no matter how small. In addition to her collaborative approach, we benefited tremendously from her product knowledge and resourcefulness. Lori is a true professional with an upbeat, positive approach; we very much enjoyed all of our meetings and interactions. Her work was highly detailed and easy to follow; it was always very well received by the builder and respective trades. In addition, she achieved outstanding design in a cost effective manner. To sum up, in every respect, Lori was a delight to work with. We truly enjoyed all the time we spent with her and are incredibly appreciative of everything she did to design the perfect house for us. The end result was stunning and flawless. Working with her was undoubtedly the best decision we made throughout the course of the entire project.
Ali P
Lori made the overwhelming process of building a home enjoyable, exciting and fun. She helped us achieve the look that we were hoping for. Lori is extremely professional and knowledgeable. Her understanding of the complete construction process including all architectural, mechanical and electrical components was extremely valuable to us. Detailed cad drawings incorporating ceiling plans, electrical layouts, architectural elevations, millwork design and details, and exterior elevations that she provided were very helpful through the building process. Lori was able to incorporate beautiful designs while keeping with the project budget. Lori is a very kind, patient, honest and talented interior designer and we look forward to working with her again someday.
I Sakic
I have worked with Studio Ten on multiple projects over the years... their work is incredibly impressive in terms of the level of creativity and attention to detail. Whether it's for a contemporary, transitional or traditional home, Studio Ten nails it every time. I am a builder and will continue to hire Studio Ten for every project - Lori and her team are great people to work with, in every respect. Having all of the details documented in professional drawings and specifications makes the job so much more efficient, cost effective and a great experience for both our building team and the homeowner.
Seacity Homes
I have worked with Studio Ten on a couple of my projects, Business/Office as well as my home. I was referred to Lori through a business colleague who had used her as well for his home and office project. I was utterly blown away with the level of not only perfection but how in depth Lori goes. She has a true knack for not only design but how to deal and mesh with different personalities. I was blown away with her finished product. I felt like we had known one another for years as in a few short meetings she knew exactly what I wanted. I was reluctant to use a designer as in past I have tried to use them but after initial meetings I felt the project was their own and not my vision. With Lori it was the opposite - my vision was brought to life through her. I cannot say enough about how amazing my experience with Lori has been. I highly recommend Studio Ten to anyone in need of a one stop shop for design , from drawings, to color palates A - Z .She has a true gift and brings visions to life.
Liam Singh
Studio Ten designed my new home in West Vancouver. The contractors loved their drawings and working with them as did we - Lori really listened to us and introduced us to amazing ideas that worked with ours. Total pro- its not surprising that Studio Ten is in my opinion the best design firm in Vancouver. We've worked with lots of other designers and Studio Ten surpasses in all categories, most importantly creativity. We have some really great unique features in our home and my husband and I couldn't be happier.
Jessica Lin
Lori Sutherland Burns assisted our family, who are based in the U.S., in the layout, sourcing, delivery and installation of furniture, lighting and household items in an apartment located in West Vancouver. We can highly recommend Lori based on the work she did on the project . Her attention to detail, responsiveness, initiative and communications skills - important when working with any client but particularly one based outside of Canada – ensured a successful completion of the project and an extremely satisfied client. It was a pleasure to work her. Key to the success of the project was her positive attitude, professionalism and willingness to go way beyond the brief to get the job done.
Barbara Cohen
Lori from Studio Ten has worked with me on a couple new residential construction projects from start to finish and she's been an integral part of my team. Lori is excellent to work with and asides from her professionalism, she is highly creative and very intuitive on what direction you want your project to go. Her ability to multitask and never miss a deadline is crucial in an industry where time is money. I was very impressed with her attention to details which shows in all her work from conceptual drawings to final completed stages.
Mario Cirillo
As a Builder I hired Studio Ten to select material on a high end home and without a doubt this company has exceeded my expectation. Every stage of the design process was done with ease and clarity. Studio Ten presented me with an easy to read and flexible design contract and provided knowledgeable advise on where best to allocate funds in the budget. The communication was always timely without being daunting. At the end of construction the final design was jaw-dropping and impressed even the most jaded realtor.
DeNovo Homes