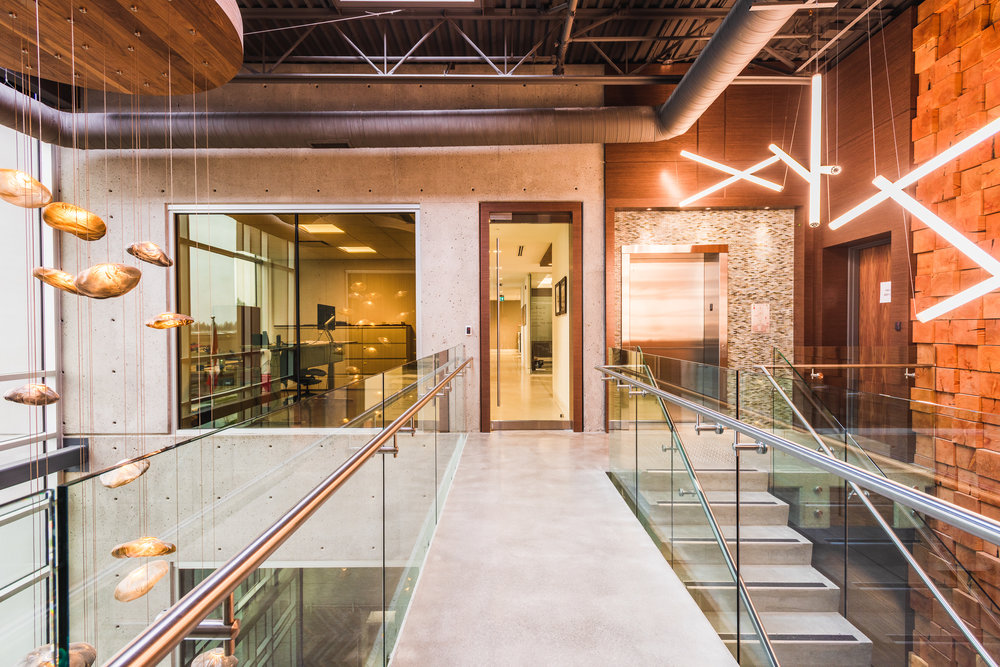 What You Need to Know When Hiring a Commercial Interior Designer in Vancouver
The Importance of Commercial Interior Design
Commercial interior design has many decidedly different design requirements compared to residential interior design. Instead of a design that focuses on creating a welcoming space geared toward the lifestyle of the resident, commercial interior designs are geared toward elevating the brand reputation and the functionality that enhances financial gain and the success of that business. Projects can range from multi-family properties, and restaurants, to hotels and offices. For all of them, interior design is integral to the functioning of these spaces.
The Job of a Commercial Interior Designer
A commercial interior designer must balance function, safety, brand consciousness of the business and style. The designer must identify the detailed requirements of the business, which needs to be a balance between maximizing the space and attracting customers while enhancing the productivity and comfort of the people that work in them. This means becoming familiar with the needs and preferences of the clientele of that business and what that clientele might even be awed by or inspired by.
The commercial interior designer must find a solution on all of these levels as well as be able to manage all the details, from architectural elements to collaboration with other consultants in regards to mechanical and electrical design. They work closely with contractors and building material sources, as these choices can greatly affect the budget for the project.
Why is all this important? For many businesses, the way their space is organized is an important aspect of the execution of their business plan. Your designer should be asking you detailed questions about how people function in the space, what the experience of visitors should be, and what the overall design needs to speak of in terms of your branding and identity. Working with an experienced commercial interior designer could be vitally important for the success of your business, and your best chance to deliver the interior design components you need within the intended budget.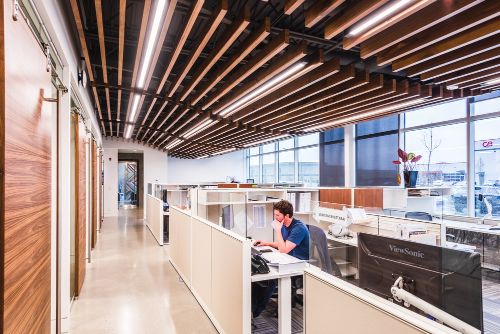 Important Things to Know
There are several other reasons for working with a commercial interior designer. A commercial interior designer can more easily navigate through the many competing requirements that demand experienced decision-making and prioritizing, as well as simplifying that decision-making process. These decisions may very well involve details that you may not have experience with or have thought to factor in. Your commercial interior designer is the point person for all the various aspects of your project and will make sure that you are educated and aware of all the ins and outs of the design and building process.
There will be times during construction when you are stressed and wishing things were moving faster – we are often our clients' sounding board and there to reassure them that things are on track, and what to expect next.
Additional Tips
Some considerations that you should have in mind can help you know what to look for, and to determine the scope of your project.
Does your job require a specialist? There are many kinds of interior design services in Vancouver – consider the business sector you are in. There are commercial interior design firms that specialize in certain types of businesses, but keep in mind that professional interior designers are trained to work on every type of project, whether they have an extensive portfolio in your business sector or not.
Know the basic scope of your project. You should have some idea of what you'll require. If you're not sure, your designer should be able to help you assess the feasibility of what would be appropriate for the space and your budget, before you start.
Consider more than your designer's level of expertise. Can you work well with this person, and can your conversations be frank and honest? This is your business and your vision, and the design process for your space should be an enjoyable process!
Choose Studio Ten
At Studio Ten, we combine experience, industry knowledge, resourcefulness, and a creative approach to our solutions. If you need commercial interior design in Vancouver, contact us to discuss your project. Once we know a little about what you're looking for, we'll work with you to develop a game plan. Once you meet us, we are confident that you'll choose Studio Ten. Call us: (604) 838-9948. Email us: [email protected]