A Professional Office Interior Designer
Workplace design is more important than ever. You, your staff, and your clients are all greatly affected by your surroundings, and if done right, will benefit in multiple ways. A professional interior designer is a necessary requirement for the job. They know how to get the most out of your space, increase productivity, maximize your costs/savings, and ensure that your investment is well executed and stays on budget.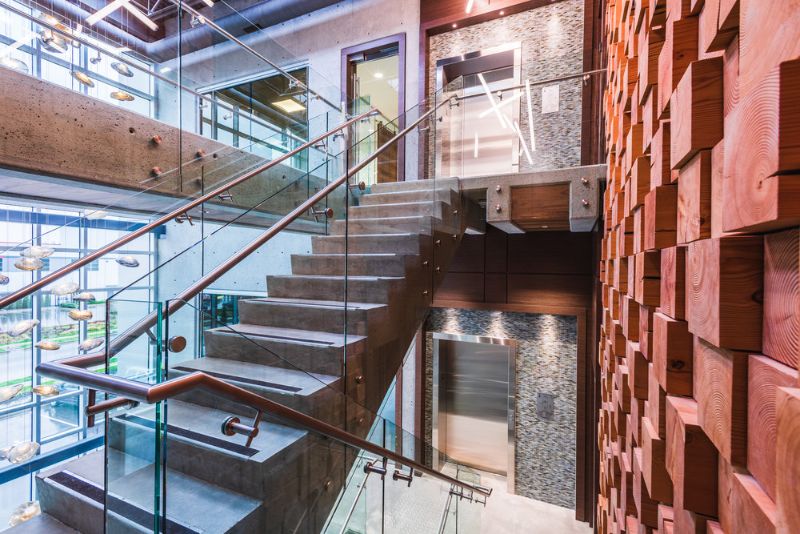 What is the Job of a Commercial Interior Designer?
A commercial, or office interior designer, starts by helping you envision how your office will look and function by working on mood boards, final concept boards, floor plans, lighting and electrical plans, furniture layout and décor. Materials, colour schemes, lighting fixtures, and any special customized elements or artwork are all part of the considerations when defining the interior design style.
Space planning is probably the most important part of the process – from exploring possible furniture layouts to maximize productivity and collaboration or privacy to verifying applicable code requirements, ensuring safety regulations are maintained, and making sure that the spaces can accommodate what you need them to. Commercial interior designers prepare interior construction drawings and specifications for the contractor which are key to ensuring timely completion and keeping the budget on track. Designers stay involved during all the phases of execution, from concept development to construction and completion.
Who Needs Interior Design for an Office?
Any business owner or manager who realizes the importance of maximizing the office space to create greater efficiency and a better customer experience should be interested in working with an office interior design studio. If you are a business anticipating future growth, you may want to work with an interior design studio to help you make the best use of your floor plan in anticipation of adding more workstations.
Hiring a Professional Interior Designer is Just Good Business
Your business's reputation includes your client's experience when they come to visit. Your ability to make that experience part of your process helps you run your business effectively, maintain good relationships, and build on your good reputation, directly affecting profitability. It is a great investment.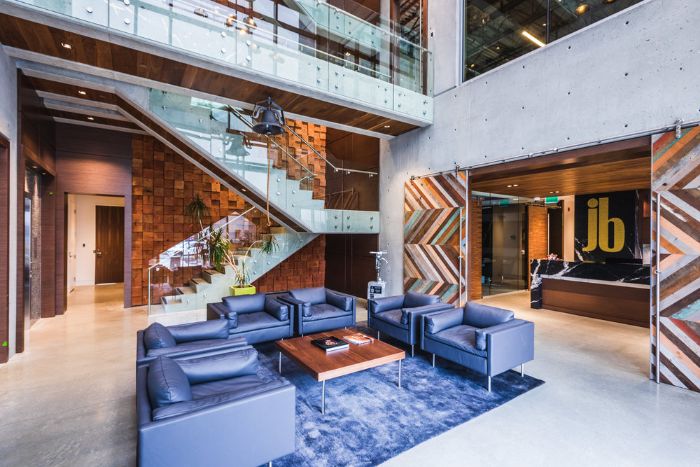 Other benefits to your business include:
A wealth of industry knowledge. When you work with a professional interior designer, you benefit from their knowledge of the technology, office design innovation, and the current design trends.
You'll have a plan for your space that makes the best use of it and represents you well. We can also help you maximize the usefulness of your space and help you determine whether your design ideas are plausible and beneficial.
An office environment that communicates a harmony of architecture and creativity, along with an understanding of your business and style, represents your company's essence.
An experienced interior designer is a professional guide for selecting colour, materials and for utilizing lighting, be it natural or electrical.
An interior design studio will provide a solution while managing your budget and working within other parameters, like timelines.
An interior designer can be your point person with the contractor, and guide you through the process from start to finish.
Studio Ten Office Design
For an exceptional client experience, contact us. We'll exceed your expectations and your satisfaction. When you choose Studio Ten for office interior design in Vancouver, you'll find that we are a perfect balance of experience, industry knowledge, and creativity. That creativity helps us deliver the best solutions for your project and your budget.